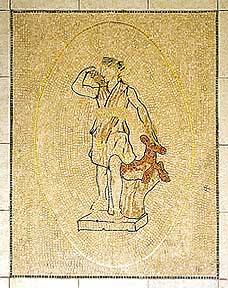 JACKETS | us.bape.com mens jacka
« Previous
1
2
3
…
8
Next »
---
canada goose victoria parkaoduct-price">
1ST CAMO COACH JACKET MENS
$569.00
1ST CAMO DOWN VEST MENS
$399.00
NEW
1ST CAMO FUR DOWN HOODIE JACKET MENS
$999.00
NEW
1ST CAMO HOODIE JACKET MENS
$643.00
Sold Out
1ST CAMO ALPHA MA-1 MENS
$799.00
Sold Out
1ST CAMO BOA JACKET MENS
$399.00
Sold Out
1ST CAMO BOA SHARK FULL ZIP HOODIE M
$571.00
Sold Out
1ST CAMO CHINA JACKET MEN
$643.00
Sold Out
1ST CAMO CLASSIC DOWN JACKET MENS
$643.00
Sold Out
1ST CAMO COLLEGE COACH JACKET
$385.00
Sold Out
1ST CAMO DETACHABLE SLEEVE DOWN JACKET
$699.00
NEW
Sold Out
1ST CAMO DOWN JACKET MENS
$499.00
Sold Out
1ST CAMO DOWN VEST
$399.00
NEW
Sold Out
1ST CAMO HOODIE JACKET MENS
$437.00
NEW
Sold Out
1ST CAMO LIGHT DOWN VEST MENS
$385.00
NEW
Sold Out
1ST CAMO LIGHT WEIGHT MA-1
$485.00
Sold Out
1ST CAMO LIGHTWEIGHT JACKET
$471.00
NEW
Sold Out
1ST CAMO LIGHTWEIGHT JACKET M
$500.00
« Previous
1
2
3
…
8
Next »
ガチョウ
canada goose wikipedia
canada goose jacket Reino Unido
Sell Your Gear
Sign Up / Login
Clothing
Hiking and Camping
Travel
Ski
Snowboard
Climb
Mountain Bike
Road Bike
Skate
Surf and Wake
Paddle Sports
Snowshoe
Fly Fishing
Media
Men's ClothingWomen's ClothingKids'ShoesSunglasses
Men's JacketsMen's PantsMen's FootwearMen's Long UnderwearMen's ShirtsGlovesHatsMen's ShortsSocksMen's AccessoriesWatches
Men's 3-in-1 JacketsMen's Casual JacketsMen's Down JacketsMen's Fleece JacketsMen's Full-Zip HoodiesMen's HoodiesMen's One-piece Snow SuitsMen's Rain JacketsMen's Ski JacketsMen's Snowboard JacketsMen's Softshell JacketsMen's Synthetic Insulation JacketsMen's Technical Cycling JacketsMen's Technical ShellsMen's VestsMen's Windshirts and Jackets
Men's Casual PantsMen's Denim PantsMen's Down & Synthetic PantsMen's Hiking and Climbing PantsMen's Mountain Bike PantsMen's Nordic ClothingMen's Performance TightsMen's Rain PantsMen's Ski PantsMen's Snowboard PantsMen's Softshell PantsMen's Wind PantsMen's Work Pants
Men's Running ShoesMen's Approach ShoesMen's Casual SandalsMen's Casual ShoesMen's Flip FlopsMen's Hiking BootsMen's Mountaineering BootsMen's Skate ShoesMen's SlippersMen's Technical SandalsMen's Trail Run ShoesMen's Winter Boots and ShoesMen's Water ShoesClimbing ShoesFootbeds
Men's Heavyweight Long Underwear - BottomsMen's Heavyweight Long Underwear - TopsMen's Lightweight Long Underwear - BottomsMen's Lightweight Long Underwear - TopsMen's Midweight Long Underwear - BottomsMen's Midweight Long Underwear - TopsMen's Underwear - Tops
Men's Button-Down Long-Sleeve ShirtsMen's Button-Down Short-Sleeve ShirtsMen's Crew ShirtsMen's SweatshirtsMen's Performance Shirts - Long SleeveMen's Performance Shirts - Short SleeveMen's Polo ShirtsMen's HoodiesMen's SweatersMen's T-Shirts - Long SleeveMen's T-Shirts - Short SleeveMen's Windshirts and Jackets
Casual GlovesSki GlovesSnowboard GlovesMittensFleece GlovesGlove LinersLightweight GlovesIce Climbing GlovesCold-Weather Cycling Gloves
Balaclavas & Neck GaitersBandanas and Ninja MasksBaseball CapsBeaniesCold-Weather Cycling HatsFedoras - Drivers - CapsHeadbands & ScarvesKids' HatsSun Hats - Rain Hats - Safari HatsToddlers and Infant HatsTrucker HatsVisorsWomen's BeaniesWomen's Caps
Men's Board ShortsMen's Casual ShortsMen's Hiking and Climbing ShortsMen's Mountain Bike ShortsMen's Running ShortsMen's Swim Trunks and Water Shorts
Bike SocksCasual SocksFootbedsHeavyweight Hiking SocksHeavyweight Ski SocksLightweight Hiking SocksLightweight Ski SocksMidweight Hiking SocksMidweight Ski SocksRunning SocksSkate Socks
BeltsCasual WatchesFabric CareHeadphonesMen's Wallets
AltimetersCasual WatchesHeart Rate MonitorsSailing WatchesSport WatchesWatch AccessoriesWeather Instruments
Women's JacketsWomen's FootwearWomen's PantsWomen's Long UnderwearWomen's ShirtsGlovesWomen's ShortsHatsWomen's AccessoriesWomen's SwimwearSocksWatchesWomen's Dresses and Skirts
Women's 3-in-1 JacketsWomen's Casual JacketsWomen's Down JacketsWomen's Fleece JacketsWomen's Full-Zip SweatshirtsWomen's One-piece Snow SuitsWomen's Pullover SweatshirtsWomen's Rain JacketsWomen's Ski JacketsWomen's Snowboard JacketsWomen's Softshell JacketsWomen's SweatersWomen's Synthetic Insulation JacketsWomen's Technical Cycling JacketsWomen's Technical ShellsWomen's VestsWomen's Windshirts and Jackets
Women's Running ShoesWomen's Approach ShoesWomen's Aprés BootsWomen's Casual SandalsWomen's Casual ShoesWomen's ClogsWomen's Flip FlopsWomen's Hiking BootsWomen's Hiking ShoesWomen's Mountaineering BootsWomen's Rain BootsWomen's Skate ShoesWomen's SlippersWomen's Technical SandalsWomen's Trail Run ShoesWomen's Water ShoesWomen's Winter Boots and ShoesClimbing ShoesFootbeds
Women's Capri PantsWomen's Casual PantsWomen's Denim PantsWomen's Hiking PantsWomen's One-piece Snow SuitsWomen's Performance TightsWomen's Rain PantsWomen's Ski PantsWomen's Snowboard PantsWomen's Softshell PantsWomen's Wind PantsWomen's Yoga Pants
Women's Heavyweight Long Underwear - BottomsWomen's Heavyweight Long Underwear - TopsWomen's Lightweight Long Underwear - BottomsWomen's Lightweight Long Underwear - TopsWomen's Midweight Long Underwear - BottomsWomen's Midweight Long Underwear - TopsWomen's Underwear
Women's Casual Shirts - Short-SleeveWomen's Casual Shirts - Long-SleeveWomen's Casual Tank TopsWomen's Full-Zip SweatshirtsWomen's Heavyweight Long Underwear - TopsWomen's Lightweight Long Underwear - TopsWomen's Performance Shirts - Long SleeveWomen's Performance Shirts - Short SleeveWomen's Pullover SweatshirtsWomen's Sport Tank TopsWomen's Sports BrasWomen's SweatersWomen's T-Shirts - Long-SleeveWomen's T-Shirts - Short-SleeveWomen's Windshirts and JacketsBikini Tops
Casual GlovesSki GlovesSnowboard GlovesMittensFleece GlovesGlove LinersLightweight GlovesIce Climbing GlovesCold-Weather Cycling Gloves
Casual SkirtsWomen's Board ShortsWomen's Casual ShortsWomen's Cycling KnickersWomen's Hiking and Climbing ShortsWomen's Running ShortsWomen's Yoga Shorts
Balaclavas & Neck GaitersBandanas and Ninja MasksBaseball CapsBeaniesCold-Weather Cycling HatsFedoras - Drivers - CapsHeadbands & ScarvesKids' HatsSun Hats - Rain Hats - Safari HatsToddlers and Infant HatsTrucker HatsVisorsWomen's BeaniesWomen's Caps
HeadphonesMini BackpacksPursesTote BagsWomen's BeltsWomen's Casual WatchesWomen's Wallets
Bikini BottomsBikini TopsOne-piece Swim SuitsSwimwear SetsWomen's Board Shorts
Bike SocksCasual SocksFootbedsHeavyweight Hiking SocksHeavyweight Ski SocksLightweight Hiking SocksLightweight Ski SocksMidweight Hiking SocksMidweight Ski SocksRunning SocksSkate Socks
AltimetersCasual WatchesHeart Rate MonitorsSailing WatchesSport WatchesWatch AccessoriesWeather Instruments
Casual DressesCasual SkirtsCover-Ups Dresses and SkirtsLong-Sleeve DressesMaxi DressesMini DressesParty DressesSkortsSleeveless DressesTravel Dresses
Girls' JacketsBoys' Pants and ShortsBoys' ShirtsBoys' JacketsKids' GearKids' FootwearToddler ShirtsFamily GearGirls' Pants and ShortsGirls' ShirtsInfant JacketsInfant Pants and ShortsInfant ShirtsKids' Long UnderwearKids' SwimwearToddler JacketsToddler Pants and Shorts
Girls' Casual JacketsGirls' Down JacketsGirls' Fleece JacketsGirls' Rain JacketsGirls' Ski JacketsGirls' Snowboard JacketsGirls' Softshell JacketsGirls' SweatshirtsLittle Girls' Casual JacketsLittle Girls' Down JacketsLittle Girls' Fleece JacketsLittle Girls' Rain JacketsLittle Girls' Ski JacketsLittle Girls' Snowboard JacketsLittle Girls' SweatshirtsLittle Kids' One-piece Snow Suits
Boys' Board ShortsBoys' Boxer ShortsBoys' Casual PantsBoys' Casual ShortsBoys' Denim PantsBoys' Long Underwear BottomsBoys' Ski PantsBoys' Snowboard PantsBoys' Swim Trunks and Water ShortsLittle Boys' Casual PantsLittle Boys' Casual ShortsLittle Boys' Denim PantsLittle Boys' Long Underwear BottomsLittle Boys' Ski PantsLittle Kids' One-piece Snow Suits
Boys' Button-Down Long-Sleeve ShirtsBoys' Button-Down Short-Sleeve ShirtsBoys' Long Underwear TopsBoys' Performance and Tech T'sBoys' SweatshirtsBoys' T-Shirts Long-SleeveBoys' T-Shirts Short-Sleeve
Boys' Casual JacketsBoys' Down JacketsBoys' Fleece JacketsBoys' Rain JacketsBoys' Ski JacketsBoys' Snowboard JacketsBoys' Softshell JacketsBoys' Sweatshirts
Kid CarriersKid's Alpine Skis - Bindings - PolesKid's BackpacksKid's Gloves and MittensKid's GogglesKid's HarnessesKid's HatsKid's Ski BootsKid's Ski HelmetsKid's Sleeping BagsKid's Snowboard BindingsKid's Snowboard BootsKid's SnowboardsKid's SnowshoesKid's SunglassesSledsStrollers and JoggersToddler and Infant GlovesToddler and Infant Hats
Kids' Winter BootsKids' Casual ShoesKids' Hiking Boots and ShoesKids' Rock Climbing ShoesKids' Sandals and Water ShoesKids' Skate ShoesKids' SlippersKids' SocksToddler and Infant ShoesToddler and Infant Socks
Toddler Boys' Long Underwear TopsToddler Boys' Short-Sleeve ShirtsToddler Boys' SweatshirtsToddler Girls' Long Underwear TopsToddler Girls' Long-Sleeve ShirtsToddler Girls' Short-Sleeve ShirtsToddler Girls' Sweatshirts
Family Camping TentsKid CarriersStrollers and Joggers
Girls' Casual PantsGirls' Casual ShortsGirls' Denim PantsGirls' Long Underwear BottomsGirls' Ski PantsGirls' Skirts and DressesGirls' Snowboard Pants
Girls' Casual Tank TopsGirls' Long Underwear TopsGirls' Long-Sleeve ShirtsGirls' Performance and Tech T'sGirls' Short-Sleeve ShirtsGirls' Sweatshirts
Baby BuntingsInfant Boys' JacketsInfant Down JacketsInfant Fleece JacketsInfant Girls' JacketsInfant Girls' SweatshirtsInfant Snow Suits
Baby BuntingsInfant Boys' PantsInfant Girls' Dresses and SkirtsInfant Girls' PantsInfant Girls' ShortsInfant Long Underwear Bottoms
Infant Boys' Long-Sleeve ShirtsInfant Boys' Short-Sleeve ShirtsInfant Girls' Long-Sleeve ShirtsInfant Girls' Short-Sleeve ShirtsInfant Girls' SweatshirtsInfant Long Underwear Tops
Boys' Long Underwear BottomsBoys' Long Underwear TopsBoys' Performance and Tech T'sGirls' Long Underwear BottomsGirls' Long Underwear TopsGirls' Performance and Tech T's
Boys' Board ShortsBoys' Swim Trunks and Water ShortsGirls' Board ShortsGirls' SwimwearKids' Rashguards
Toddler Boys' Down JacketsToddler Boys' Fleece JacketsToddler Boys' Ski JacketsToddler Boys' Snowboard JacketsToddler Boys' SweatshirtsToddler Girls' Down JacketsToddler Girls' Fleece JacketsToddler Girls' Rain JacketsToddler Girls' Ski JacketsToddler Girls' Snowboard JacketsToddler Girls' SweatshirtsToddler Snow Suits
Toddler Boys' Board ShortsToddler Boys' Long Underwear BottomsToddler Boys' PantsToddler Boys' ShortsToddler Boys' Ski PantsToddler Boys' Snowboard PantsToddler Girls' Dresses and SkirtsToddler Girls' Long Underwear BottomsToddler Girls' PantsToddler Girls' ShortsToddler Girls' Ski PantsToddler Girls' Snowboard PantsToddler Girls' Swimwear
Women's FootwearMen's FootwearKid's FootwearSocks
Women's Running ShoesWomen's Approach ShoesWomen's Aprés BootsWomen's Casual SandalsWomen's Casual ShoesWomen's ClogsWomen's Flip FlopsWomen's Hiking BootsWomen's Hiking ShoesWomen's Mountaineering BootsWomen's Rain BootsWomen's Skate ShoesWomen's SlippersWomen's Technical SandalsWomen's Trail Run ShoesWomen's Water ShoesWomen's Winter Boots and ShoesClimbing ShoesFootbeds
Men's Running ShoesMen's Approach ShoesMen's Casual SandalsMen's Casual ShoesMen's Flip FlopsMen's Hiking BootsMen's Mountaineering BootsMen's Skate ShoesMen's SlippersMen's Technical SandalsMen's Trail Run ShoesMen's Winter Boots and ShoesMen's Water ShoesClimbing ShoesFootbeds
Bike SocksCasual SocksFootbedsHeavyweight Hiking SocksHeavyweight Ski SocksLightweight Hiking SocksLightweight Ski SocksMidweight Hiking SocksMidweight Ski SocksRunning SocksSkate Socks
Lifestyle SunglassesSport SunglassesPolarized SunglassesInterchangeable SunglassesKids' SunglassesSunglass Replacement LensesWomen's Polarized SunglassesWomen's Sunglasses
TentsSleeping BagsBackpacksCar RacksSleeping PadsWater TreatmentStovesLightingCookwareCamping FurnitureSummer AccessoriesNavigationWatchesSunglasses
3-Season Tents4-Season TentsBivy SacksCamping Shelters and TarpsFamily Camping TentsFootprintsGear Loft and VestibulesScreen Rooms and HousesSolo TentsTent Accessories
Down Sleeping BagsSynthetic Sleeping BagsBivy SacksKids' Sleeping BagsSleeping Bag LinersStuff and Compression Sacks
Camera Bags and PacksDaypacksDog Packs and AccessoriesExpedition Packs (5000+ cu in)External Frame PacksHydration Packs - LargeHydration Packs - SmallKid CarriersKids' BackpacksLaptop Packs and BagsLumbar PacksOvernight Backpacks (2000-2999 cu in)Pack AccessoriesSchool BackpacksSlings & Messenger BagsSnowboard BackpacksTravel PacksWeekend Packs (3000-4500 cu in)Weeklong Packs (Over 4500 cu in)Winter Packs
Clips and Fit KitsHitch Bike RacksHitch Mount AccessoriesRear Mount Bike RacksRoof Rack Bike MountsRoof Rack AccessoriesRoof Rack BarsRoof Rack Cargo MountsRoof Rack Snow MountsRoof Rack Water MountsStorage Racks & CartsTowers and Foot PacksTruck Bed Mounts
Campground Sleep PadsLightweight Sleep PadsMidweight Sleep PadsPad Accessories
Hydration AccessoriesWater BottlesWater FiltersWater PurificationWater Reservoirs
Campground StovesCanister StovesFuel BottlesLiquid Fuel StovesStove Accessories
Batteries and Solar PowerHeadlamp AccessoriesHeadlampsLanterns and Accessories
Coffee and Tea PotsCookware AccessoriesCups and MugsFlatware and UtensilsFood and Waste StorageKitchen OrganizersLanterns and AccessoriesPlates and BowlsPots and Pans
Camp ChairsCampground Sleep PadsCampground TablesCots & HammocksModular Storage BagsScreen Rooms and HousesShowers
Batteries and Solar PowerBinocularsBooksDry BagsFabric CareFirst-Aid KitsFood and Waste StorageHydration AccessoriesKnivesMapsMulti-ToolsSaws & AxesStuff and Compression SacksSunscreenSurvival GearTowelsTrekking PolesWater BottlesWater Reservoirs
Adventure BooksGuidebooks / Instruction
Map AccessoriesMapping SoftwareMaps and Charts
AltimetersBatteries and Solar PowerBinocularsBooksCompassesGPSGPS AccessoriesHeadlampsMapsPersonal Locator BeaconsWeather Instruments
Adventure BooksGuidebooks / Instruction
Map AccessoriesMapping SoftwareMaps and Charts
AltimetersCasual WatchesHeart Rate MonitorsSailing WatchesSport WatchesWatch AccessoriesWeather Instruments
Lifestyle SunglassesSport SunglassesPolarized SunglassesInterchangeable SunglassesKids' SunglassesSunglass Replacement LensesWomen's Polarized SunglassesWomen's Sunglasses
LuggageBackpacksCar RacksWater TreatmentAudio AccessoriesSummer AccessoriesWatches
Camera Bags and PacksCarry On LuggageDuffel BagsLaptop Packs and BagsModular Storage BagsRolling Gear BagsSki & Boot BagsSlings & Messenger BagsSnowboard BagsTravel AccessoriesTravel OrganizersTravel Packs
Camera Bags and PacksDaypacksDog Packs and AccessoriesExpedition Packs (5000+ cu in)External Frame PacksHydration Packs - LargeHydration Packs - SmallKid CarriersKids' BackpacksLaptop Packs and BagsLumbar PacksOvernight Backpacks (2000-2999 cu in)Pack AccessoriesSchool BackpacksSlings & Messenger BagsSnowboard BackpacksTravel PacksWeekend Packs (3000-4500 cu in)Weeklong Packs (Over 4500 cu in)Winter Packs
Clips and Fit KitsHitch Bike RacksHitch Mount AccessoriesRear Mount Bike RacksRoof Rack Bike MountsRoof Rack AccessoriesRoof Rack BarsRoof Rack Cargo MountsRoof Rack Snow MountsRoof Rack Water MountsStorage Racks & CartsTowers and Foot PacksTruck Bed Mounts
Hydration AccessoriesWater BottlesWater FiltersWater PurificationWater Reservoirs
Headphones
Batteries and Solar PowerBinocularsBooksDry BagsFabric CareFirst-Aid KitsFood and Waste StorageHydration AccessoriesKnivesMapsMulti-ToolsSaws & AxesStuff and Compression SacksSunscreenSurvival GearTowelsTrekking PolesWater BottlesWater Reservoirs
Adventure BooksGuidebooks / Instruction
Map AccessoriesMapping SoftwareMaps and Charts
AltimetersCasual WatchesHeart Rate MonitorsSailing WatchesSport WatchesWatch AccessoriesWeather Instruments
Alpine SkiTelemark SkiingAlpine TouringCross Country SkiingAvalanche SafetyGoggles and AccessoriesWatchesKiteboardingWinter AccessoriesGloves
Alpine Skis w/ BindingsAlpine Skis (unmounted)Women's and Kids' Alpine SkisAlpine Ski Bindings and Ski PolesAlpine Ski BootsHelmets and GogglesAccessories
Telemark Skis w/ BindingsTelemark Skis (unmounted)Backcountry Ski PolesClimbing SkinsImpact ClothingKids' Ski BootsPole AccessoriesTelemark Binding AccessoriesTelemark BindingsTelemark Ski BootsTelemark Skis and Alpine Touring SkisTelemark and Alpine Touring Skis - Women'sWinter Packs
Alpine Touring Skis w/ BindingsAlpine Touring Skis (unmounted)Alpine Touring BindingsAlpine Touring BootsBackcountry Ski PolesClimbing SkinsPole AccessoriesTelemark Skis and Alpine Touring SkisTelemark and Alpine Touring Skis - Women'sWinter Packs
Classic BindingsClassic SkisClassic/Combi BootsCross Country Ski PolesGaitersMen's Nordic ClothingSkate BindingsSkate BootsSkate SkisTouring/Backcountry Ski BindingsTouring/Backcountry Ski BootsTouring/Backcountry SkisVises and Tuning AccessoriesWaxes
Avalanche BeaconsAvalanche SurvivalBackcountry Ski PolesClimbing SkinsProbesShovelsSnow StudyWinter Packs
Goggle AccessoriesGoggle Replacement LensesGoggle and Helmet PackagesGogglesKids' GogglesWomen's Goggles
AltimetersCasual WatchesHeart Rate MonitorsSailing WatchesSport WatchesWatch AccessoriesWeather Instruments
Kite AccessoriesKites
Backcountry Ski PolesBoot DryersBoot HeatersFabric CareGaitersHelmet Audio AccessoriesHelmet Cams and Digital CamerasHelmetsKnivesMulti-ToolsPocket ToolsPole AccessoriesSki MoviesSki PolesSunscreenVises and Tuning AccessoriesWaxes
Casual GlovesSki GlovesSnowboard GlovesMittensFleece GlovesGlove LinersLightweight GlovesIce Climbing GlovesCold-Weather Cycling Gloves
SnowboardsSnowboard BootsSnowboard Bindings and AccessoriesBackcountry SnowboardingAvalanche SafetyGlovesSnowboard AccessoriesAudio AccessoriesGoggles and AccessoriesGravity SportsWatches
All Mountain SnowboardsFreestyle SnowboardsKids' SnowboardsPowder SnowboardsSnowboard PackagesSplit SnowboardsWide SnowboardsWomen's All Mountain SnowboardsWomen's Freestyle Snowboards
Kids' Snowboard BootsMen's Snowboard BootsSnowboard SocksWomen's Snowboard Boots
Kids' Snowboard BindingsSnowboard Binding AccessoriesSnowboard BindingsWomen's Snowboard Bindings
Backcountry Ski PolesBackcountry SnowshoesCramponsIce AxesPole AccessoriesSnowboard BackpacksSplit SnowboardsWinter Packs
Avalanche BeaconsAvalanche SurvivalBackcountry Ski PolesClimbing SkinsProbesShovelsSnow StudyWinter Packs
Casual GlovesSki GlovesSnowboard GlovesMittensFleece GlovesGlove LinersLightweight GlovesIce Climbing GlovesCold-Weather Cycling Gloves
HeadphonesHelmet Audio AccessoriesHelmet Cams and Digital CamerasHelmetsImpact ClothingKids' Ski HelmetsPocket ToolsSnowboard BagsSnowboard Binding AccessoriesSnowboard GlovesSnowboard SocksStomp PadsVises and Tuning AccessoriesWaxesWinter Packs
Headphones
Goggle AccessoriesGoggle Replacement LensesGoggle and Helmet PackagesGogglesKids' GogglesWomen's Goggles
Complete LongboardsImpact ClothingKite AccessoriesKitesSleds
AltimetersCasual WatchesHeart Rate MonitorsSailing WatchesSport WatchesWatch AccessoriesWeather Instruments
Carabiners, Quickdraws, and Belay DevicesProtectionHarnesses and Climbing HelmetsRock Climbing ShoesClimbing Ropes and Bouldering PadsClimbing Accessories and TrainingBig Wall ClimbingClimbing Packs and BagsIce ClimbingMountaineering
Belay and Rappel DevicesCarabiners (Locking)Carabiners (Non-locking)QuickdrawsSewn Runners
Camming DevicesIce ScrewsPassive ProtectionPitons and HooksSewn RunnersSnow Anchors
Climbing HelmetsLightweight HarnessesClimbing PackagesKids' HarnessesMen's HarnessesWomen's Harnesses
Climbing ShoesKids' Rock Climbing ShoesMen's Approach ShoesMen's Mountaineering BootsWomen's Approach ShoesWomen's Climbing ShoesWomen's Mountaineering Boots
Accessory CordCanyoneering RopesCrash PadsSewn RunnersSingle RopesTwin and Half Ropes
Accessory CordChalk Bags - Climbing Chalk - Climbing TapeClimbing AccessoriesClimbing Hold SetsFirst-Aid KitsHeadlampsPortaledgeSewn Runners
AidersAscenders and PulleysBelay and Rappel DevicesCamming DevicesPassive ProtectionPitons and HooksPortaledgeRope Bags & Haul BagsSewn RunnersSingle Ropes
Daypacks - TechnicalRope Bags & Haul Bags
Climbing HelmetsCrampon AccessoriesCramponsIce Climbing AccessoriesIce Climbing GlovesIce ScrewsIce ToolsMen's Mountaineering BootsSewn RunnersWomen's Mountaineering Boots
Climbing HelmetsCrampon AccessoriesCramponsGaitersIce AxesIce ScrewsMen's Mountaineering BootsSewn RunnersSnow AnchorsTwin and Half RopesWomen's Mountaineering Boots
Bike AccessoriesBike ClothingBike MaintenanceMB Bikes / FramesMB BrakesMB DrivetrainMB Saddles / PostMB SteeringMB TiresMB WheelsMTB Footwear
Bike HelmetsHitch Bike RacksRoof Rack Bike MountsBottle CagesComputersCycling LightsFendersPumpsSaddle BagsToolsTrailers
Bike BottomsBike GlovesBike Jerseys
Bike CleanersBike LubricantsToolsBike Workstands
MB FramesMB Front SuspensionMountain BikesMB Rear SuspensionRigid Forks
MB Brake BoostersMB Brake CablesMB Brake CalipersMB Brake LevelsMB Brake PadsMB Complete Brake SystemsMB Disks
MB Bottom BracketsMB CassettesMB Chain AccessoriesMB ChainringsMB ChainsMB Component GroupsMB CranksetsMB Front DerailleursMB PedalsMB Rear DerailleursMB Shifter CablesMB Shifters
Rigid Seat PostsSaddlesSuspension Seat Posts
MB Bar EndsMB Handlebar GripsMB HandlebarsMB HeadsetsMB Stems
Rim TapeTiresMB Tubes
MB HubsMB RimsMB SkewersMB SpokesMB Wheelsets
Bike AccessoriesBike ClothingBike MaintenanceRoad Bike FootwearRoad Bikes / FramesRoad BrakesRoad DrivetrainRoad Saddles / PostsRoad SteeringRoad TiresRoad Wheels
Bike HelmetsHitch Bike RacksRoof Rack Bike MountsBottle CagesComputersCycling LightsFendersPumpsSaddle BagsToolsTrailers
Bike BottomsBike GlovesBike Jerseys
Bike CleanersBike LubricantsToolsBike Workstands
Road BikesRoad FramesRoad Rigid Forks
Road Brake BoostersRoad Brake CablesRoad Brake CalipersRoad Brake LeversRoad Brake PadsRoad Complete Brake SystemsRoad Disks
Road Bottom BracketsRoad CassettesRoad Chain AccessoriesRoad ChainringsRoad ChainsRoad Component GroupsRoad CranksetsRoad Front DerailleursRoad PedalsRoad Rear DerailleursRoad Shifter CablesRoad Shifters
Road Rigid Seat PostsRoad SaddlesRoad Suspension Seat Posts
Road Bar EndsRoad Handlebar GripsRoad HandlebarsRoad HeadsetsRoad Stems
Road Rim TapeRoad Bike TiresRoad Tubes
Road HubsRoad RimsRoad SkewersRoad SpokesRoad Wheelsets
Complete LongboardsSkateboardsSkate ShoesTrucksWheelsProtective GearDVDs
Kids' Skate ShoesMen's Skate ShoesWomen's Skate Shoes
Elbow PadsProtection GlovesHelmetsKnee PadsOther ProtectionWrist Pads
KitesurfSurfWakeWindsurf
BagsBoardsKitesKitesurf Accessories
Board AccessoriesSurfboardsWetsuits
Wake BindingsWakeboard AccessoriesWakeboardsLife JacketsWakeboard Ropes
Windsurf BoardsBoomsMastsWindsurf PackagesSailsWindsurf Accessories
KayaksCar RacksKayak ClothingKayak AccessoriesInflatablesLife Jackets and Safety GearPaddlesStand-Up Paddle
Inflatable KayaksKayaks - FishingKayaks - RecreationalKayaks - Sit on TopKayaks - TandemsKayaks - Touring
Clips and Fit KitsHitch Bike RacksHitch Mount AccessoriesRear Mount Bike RacksRoof Rack Bike MountsRoof Rack AccessoriesRoof Rack BarsRoof Rack Cargo MountsRoof Rack Snow MountsRoof Rack Water MountsStorage Racks & CartsTowers and Foot PacksTruck Bed Mounts
Kayaks Clothing AccessoriesLife JacketsMen's Water ShoesPaddle JacketsPaddle PantsRashguardsWomen's Water Shoes
Dry BagsInflatable Raft and Kayak AccessoriesKayak Fishing AccessoriesKayak NecessitiesKnivesSpray Skirts
Inflatable KayaksInflatable Raft and Kayak AccessoriesOarsRafts
CompassesLife JacketsSafety Gear
High Performance Touring PaddlesOarsPaddle AccessoriesPerformance Touring PaddlesRecreational PaddlesWhitewater Paddles
Stand-Up PaddleboardsStand-Up Paddles & Accessories
SnowshoesWinter AccessoriesGloves
Backcountry Ski PolesBackcountry SnowshoesHiking SnowshoesKids' SnowshoesRunning SnowshoesWomen's Snowshoes
Backcountry Ski PolesBoot DryersBoot HeatersFabric CareGaitersHelmet Audio AccessoriesHelmet Cams and Digital CamerasHelmetsKnivesMulti-ToolsPocket ToolsPole AccessoriesSki MoviesSki PolesSunscreenVises and Tuning AccessoriesWaxes
Casual GlovesSki GlovesSnowboard GlovesMittensFleece GlovesGlove LinersLightweight GlovesIce Climbing GlovesCold-Weather Cycling Gloves
Bags & Rod CasesFlies & BoxesFloat Tubes & BoatsFly Fishing AccessoriesFly Lines & BackingFly Rods & ReelsFly TyingFly Vests & PacksLeaders & TippetsWaders & Wading Boots
Fly Fishing BagsFly Fishing Rod Cases
Dry FliesFly BoxesLake FliesNymphs & EmergersPotts FliesStreamersTerrestrials
Float TubesPontoons
BoxesFloatantsNetsSplit Shot & WeightsStrike IndicatorsFishing Tools
BackingFloatingSink TipSinking
ReelsRod & Reel ComboRodsSpools
Fly Tying AccessoriesAnimal HairBenchesBody MaterialCements / Wax / GluesComplete KitsDubbingFeathersFursHackleHooksLightsQuillsThreadsTinsel / FlashFly Tying ToolsVises
Fly PacksLife Jackets
LeaderTippet
WadersWading AccessoriesWading Boots
BooksMapsVideos
Adventure BooksGuidebooks / Instruction
Map AccessoriesMapping SoftwareMaps and Charts
Adventure VideosBiking VideosClimbing VideosKayak VideosSkate VideosSki VideosSnowboard VideosSurf Videos
SHOP THE DEALS
Items Under $5
Items Under $10
Items Under $20
All Deals over 50% Off
All Deals over 60% Off
All Deals over 70% Off
All Deals over 80% Off
All Deals over 90% Off
Items with Free Shipping
Shop by Brands
Clothing » Men's Clothing » Men's Jackets » Men's Ski Jackets
Killtec
Killtec Level 3 Tech Line Ski Jacket XL size
Close
Share this deal on:
Would you like to sell Killtec Level 3 Tech Line Ski Jacket XL size?
Men's Ski Jackets Product Information
Gear Description The Killtec Level 3 Tech Line Ski Jacket Is a Brand New with Tags,Never Used.This Is perfect jacket for any winter weather.Breathable 3000g/24h,Waterproof 3000mm,Windproof maximum.
Features:Multifunctional zip pckets for maximum storage,ventilation zips to release excess body heat,anti-slip waist gaiter to keep snow out,adjustable velcro cuffs abd pass holder.
Gear Features
Pros and Cons of the Gear
SOLD OUT!!
Category:
Men's Ski Jackets
Seller Stats & Reviews
Seller's Other Items
Flat Rate: $9
Similar Items
Under Armour Snowpocalypse Jacket size XL
Under Armour

Size: XL

67% OFF
Like New Arcteryx, Rush Jacket! Size XL
Arc'teryx

Size: XL

40% OFF
About Us
Gear Resource Center
Help
Contact Us
Privacy Statement
Terms of Use
Retailers
Affiliates
Links
Today's Listings
Copyright © 2000-2017 GearTrade, Inc. All Rights Reserved.